Bangalore
The Biryanis of Bangalore - A guide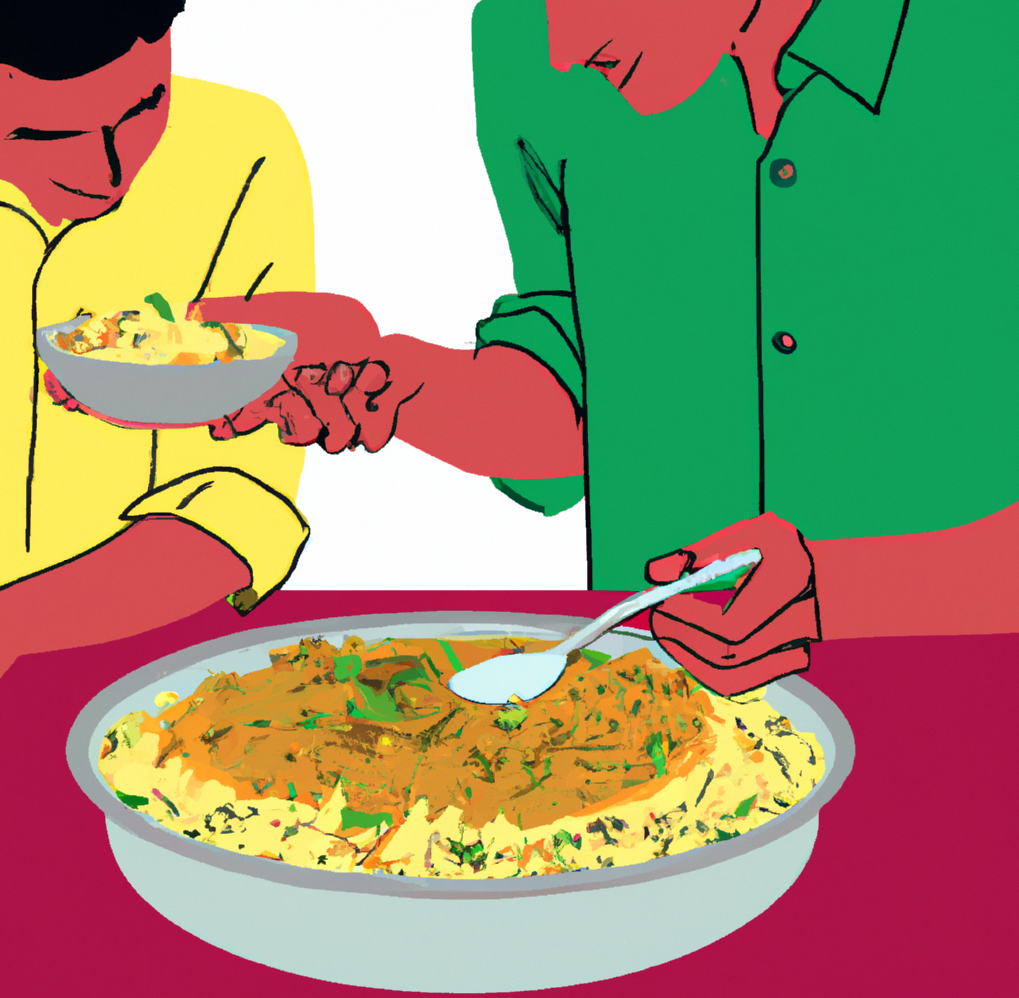 Biryani is a popular rice dish in South Asia. The exact origins of biryani are not clear, but it is believed to have been influenced by the traditional Persian dish called "pilaf," which was introduced to the Indian subcontinent by the Mughals during their rule in the region.
The word "biryani" is derived from the Persian word "birinj," which means "rice." The dish is made with a variety of ingredients, including spices, meat or vegetables, and rice, which are cooked together and often served with a side of raita, a type of yogurt-based sauce.
Biryani has become popular in many parts of the world, and there are numerous variations of the dish, each with its own unique flavor and ingredients. Some popular variations of biryani include Hyderabadi biryani, which is made with lamb or goat meat, and Kolkata biryani, which is made with potatoes and eggs.
In India, biryani is often served on special occasions, such as weddings and festivals, and is also a popular street food. It is also a popular choice for celebrations and parties, as it can be easily served in large quantities.
Overall, the history and etymology of biryani is a blend of Persian and South Asian influences, and the dish has become a beloved and enduring staple in the cuisine of many countries around the world.
Biryani is as popular as software engineers in Bangalore. It has many biryani joints where you can have a bite of heaven saving you from the apocalypse literally.
Biryani lovers flock to this place for its memorable dining experiences and grand ambiance, as well as its variety of biryani delights to choose from. The star attraction at this restaurant is their delicious chicken biryani, made with flavorful rice, aromatic spices, and tender chicken. If you're a fan of the chicken biryani in Bangalore, this is the place for you. Drop by to enjoy a bowl of this tasty dish.
Satisfy your love for Biryani at this popular joint. The meat and masala are in perfect volume bursting in your taste buds and giving you a foodgasm! It has been in the spotlight for years and tagged as one of the best places to have Biryani in Bangalore. There is no dearth when it comes to great tasting Biryani joints in Bangalore. Their signature style of donne biryani is the secret of their success. Try it and you will know what we are talking about.
If Biryani is the love of your life then Paradise is your place to be. The finger-licking biryanis will have you craving for more and more. The biryani is quite popular amongst the students. Such is the taste that you will dream about it and you will feel like going there the next day.
Note: the restaurant is closed on Monday. Yes, Biryanis hate Mondays too, just like us.
If you're in Bangalore, looking for a restaurant that serves delicious mutton biryani, Meghana's is a top choice. Their flavorsome biryani is made with succulent mutton chunks and plenty of biryani rice, and has been a favorite among customers for years. In addition to their regular biryani, Meghana's also offers Andhra-style biryani for those and it is a hero, truly. Whether you're a local or just visiting, Meghana's is a go-to destination for mind-blowing food that will satisfy your taste buds to a newer height.
Better known for its Awadhi style Biryani, Dum Durrust, this place takes inspiration from the same. Some of the tastiest Biryani in Bangalore can be found here. The food is fresh and the passion to serve these delicious delicacies is evident with their varied flavors.  What's more? The local Bengalis living in the city assure you that the Calcutta Biryani here is the closest you will get resembling to Kolkata in this city.
To all the Biryani lovers, veg biryani is still biryani. You have to live with this fact. And for all the vegetarians looking to have a nice outing with Biryani, Gramin is your place to be. Famous for its Handi Biryani and Gramin special Biryani, they have a lot of vegetarian options.
Sharief Bhai is famous for its Bengaluru-styled Gosht Biryani. It is your melts-in-mouth, feels like heaven Biryani. Mughalai is one of their top-selling dishes and if you feel like having the taste of royals, you should head out today.
Craving for Hyderabadi Biryani in Bangalore? Ammi's Biryani is the place you need to be at. They have 14 varieties of Biryani including veg options too and it comes at an unbelievably affordable price. One of the affordable and best places in this town to have biryani in our opinion. Give it a try once, and you will be a frequent visitor.
Looking for a signature and authentic Muslim biryani? Head on to Rahhams today. They have perfected the essence of the Muslim Biryani getting the right elements, ratio and taste. They have several outlets spread across the city of Bangalore. Famous for its pot Biryanis and chicken curries, Rahhams is a great place to enjoy a fun weekend food-binging with your favorite partner— Biryani.
Another restaurant that dishes out Andhra style of Biryani. They have been around for more than two decades and considered to be one of the best in Bangalore. Present in 5 locations, you can't afford to miss this.
There are many more famous places in Bangalore where you could try lip-smacking Biryani which will leave your soul satisfied. As we said there are as many Biryani stalls as well in Bangalore! Go enjoy the taste of Biryanis this weekend.
Bibliography
https://www.stanzaliving.com/blog/biryani-in-bangalore
https://zolostays.com/blog/best-biryani-in-bangalore/
https://lbb.in/bangalore/best-biryanis-bangalore/
https://www.news18.com/news/lifestyle/food-from-persia-to-your-plate-origin-history-and-types-of-biryani-1336569.html