Bangalore
Ten places to go shopping in Bangalore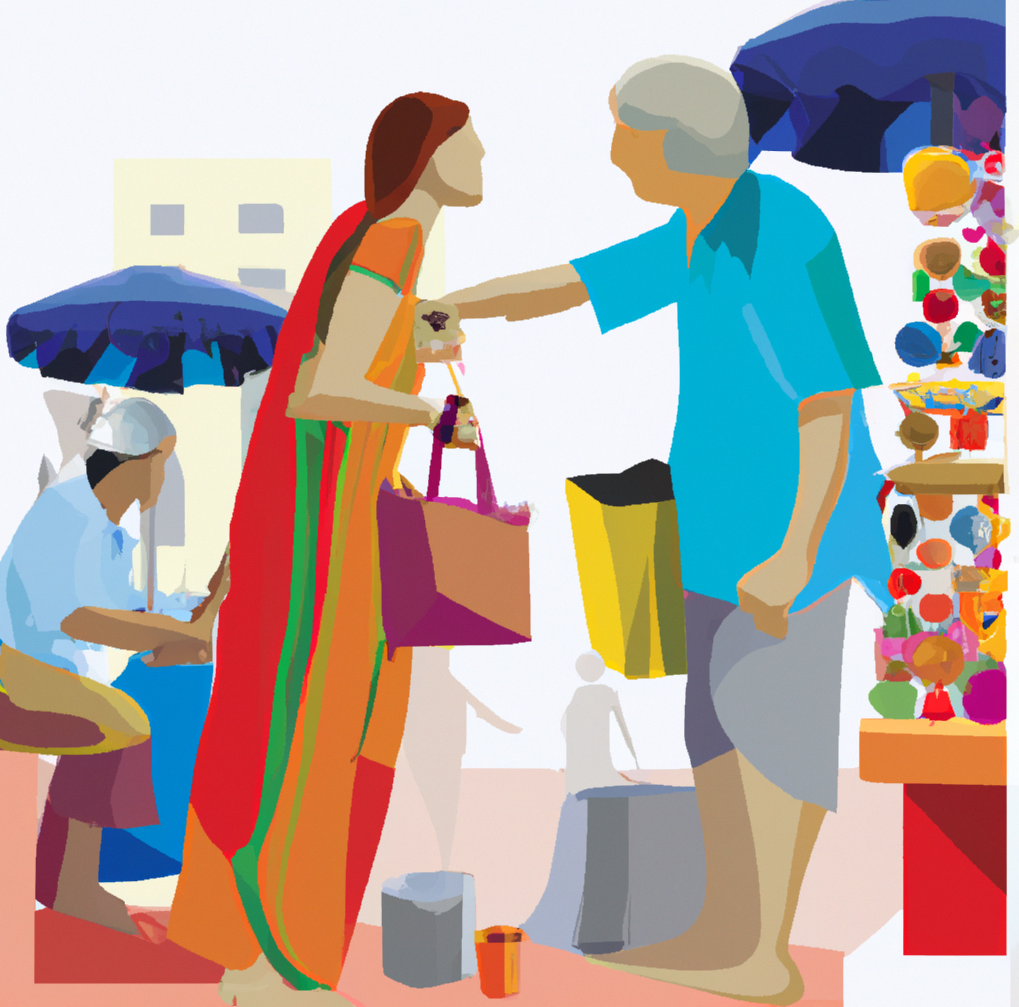 The vibrant city of Bangalore is known for its endless number of street shopping venues. From bustling markets to tiny alleys filled with unique storefronts, the range of choices offers an exciting and unforgettable experience. With so much to choose from, it can be daunting to decide where to go first! To help you in this journey, here's our compilation of 10 awesome places to go  shopping in Bangalore – each containing something special that caters to your taste. So get ready, and let's explore these fantastic pieces of retail therapy!
Commercial Street – Located in the heart of Bangalore's old town, this busy street offers an array of wares ranging from clothing and jewelry to books and electronics. It's also a great place to pick up traditional items like kurtas and sarees.
Chickpet – One of Bangalore's oldest markets, Chickpet is a bustling bazaar renowned for its variety of fabrics and sarees. You'll also find gold jewelry, silverware, saris, dress materials and home decor items here.
National Market – Located in the heart of Bangalore's Commercial Street area, this market specializes in clothing and accessories from all over India. You'll find everything from traditional lehengas to casual jeans and tees.
Phoenix Marketcity – Situated in Whitefield, this mall has something for everyone - from high-end designer labels to budget buys. There's an array of street stalls tucked away inside, offering a great range of accessories and apparel at reasonable prices.
Orion Mall – This upscale mall in Rajaji Nagar is a great place to find designer labels and high-end clothing. In addition to the shops inside the mall, there are plenty of street vendors outside offering wares like shoes and bags at low prices.
Brigade Road – Located right in the heart of Bangalore's central business district, this bustling pedestrian street offers all sorts of goods - from trendy clothes to electronics and books. You'll find some great food stalls here too!
Avenue Road – Ideal place to shop for second hand books on a budget. It is a must visit for all students. Shopping for books is a great joy in itself. Give it a try!
Malleswaram Market – Located in the northern part of Bangalore, this popular market is known for its wide selection of sarees, dress materials and jewelry. You can also find items like kitchenware and electronics here at reasonable prices.
Electronics Market at SP Road – This street market is one of the city's best places to buy electronic goods, with a huge range of products from laptops to mobile phones available at discounted prices.
Forum Mall – Located on Whitefield Main Road, this mall houses several independent stores offering great bargains on clothing, footwear and accessories. In addition to that, there are plenty of street vendors outside the mall, offering unique finds at great prices.

Whether you're looking for designer labels or one-of-a-kind bargains, Bangalore has something to offer everyone. From bustling bazaars to upscale malls, these 10 awesome places to go street shopping in Bangalore will have you coming back for more! So all you shopaholics out there, get ready for a unique adventure into street shopping in Bangalore and ensure you have enough space for your purchases.


Bibliography
https://www.fabhotels.com/blog/street-shopping-in-bangalore/amp/
https://www.holidify.com/pages/shopping-in-bangalore-203.html
https://lbb.in/bangalore/street-shopping-in-bangalore/
https://www.treebo.com/blog/shopping-places-in-bangalore/amp/