Cities
How to choose your perfect travel destination without the usual hassles?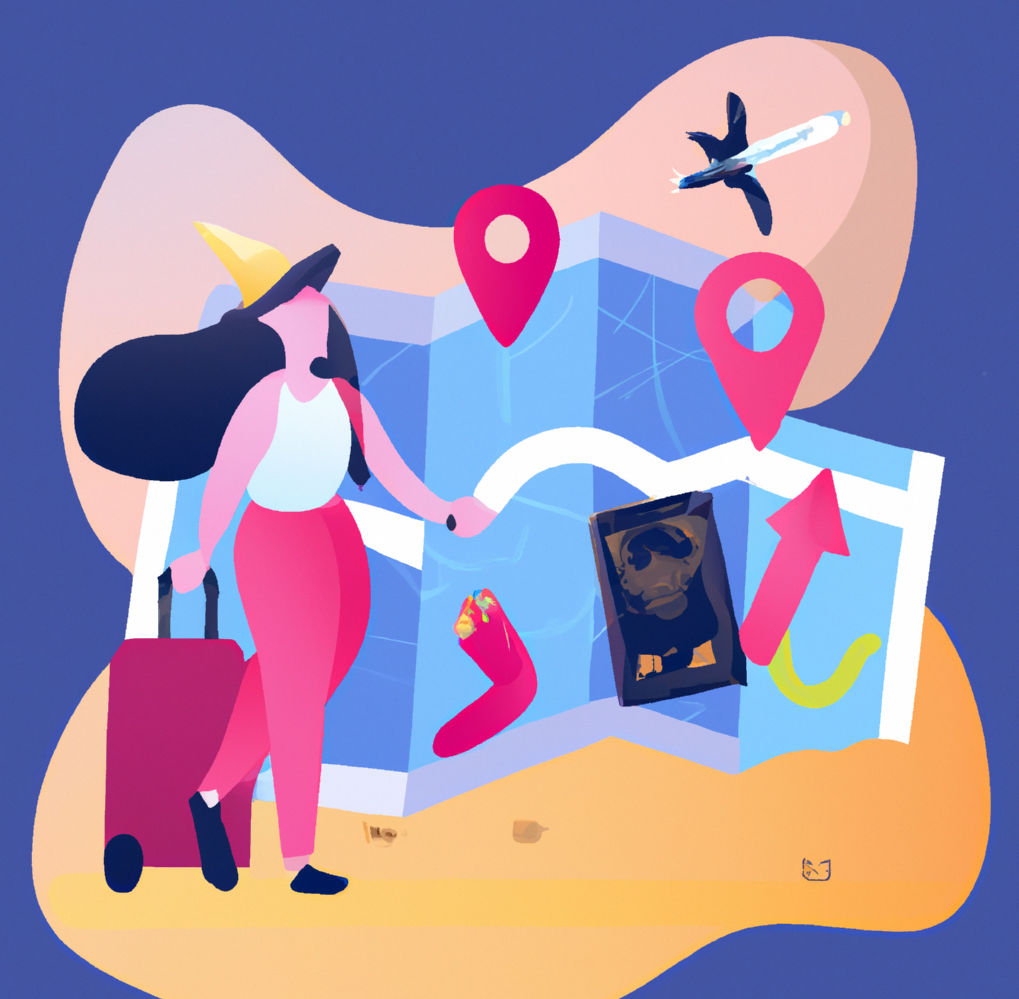 Do you ever wonder how a protagonist in a film magically possesses the ideal itinerary that allows him/her to visit the most vibrant and exotic travel destinations - the ones filled with but not limited to rich heritage and culture? If you do, you've come to the right place! Let's find out how we can choose the perfect travel destination.

Before dwelling on the details, let's acknowledge the elephant in the room - choosing the travel destination is most often accompanied by a set of hassles:
Finding authentic information
Imagine visiting a less explored yet remarkable trekking spot only to realize that it is a restricted trekking area. This contributes to a loss of time, and energy, and is a buzzkill. Authentic information that facilitates hassle-free travel is crucial but finding the same can be strenuous and time-consuming.

Needle in the haystack
This is the 21st century and we are privy to the internet, and its beneficial features but there is an overload of information. There are numerous sources of information to address your travel-oriented queries. The process of surfing through these sources can result in perplexity, indecision and at times even halting the progress of your travel plan.

Novelty
The focus is always on popular tourist spots. You can identify prominent destinations to travel to after decent research online but tourism allows exploration of the uniqueness of a region that is hard to find and the information is minimal too. The dearth of information about the novel and lesser-known locations that are travel-worthy limits our options.

Support group
A support group consists of people who share similar experiences. In the realm of travel, solo travellers seek to have individualistic and unconventional experiences, but they may wish to interact with like-minded people for engagement or other subjective purposes. It is hard to find like-minded travelers and there are no easy ways at the moment.  

Customization
If you rely on a travel agency or popular websites  to curate your itinerary, please do not be surprised if it only includes the most visited/popular tourist destinations. Often, the itinerary cannot be customized to include destinations based on personal preferences and this prevents optimal exploration.
Now that we've acknowledged the hassles, let's look at the things to be considered before choosing your travel destination:

Be clear with your needs
It all starts with your travel needs. There will be times when you prefer to travel solo or with your group of friends & family or find travel groups to join. You will need to be clear with the duration of travel, time of the year, budget, terrain and activities of interest before you choose your destination.

Finding the right information source
Be sure to ask around or research the ideal information sources for your needs. The effort to find these sources will enable you to have everything required to make your decisions, right from choosing the destination and planning your itinerary.

Analyze
Travelling is fun but it is vital to adopt a systematic approach to make the most of it. To choose the best travel destination, you must analyze & prioritize based on your information sources. For instance, if you intend to explore the heritage of a city, you must plan your visit after careful consideration of the timings and other requisites before engaging on the tour.

The weather
This is a key step that must not be ignored as it has the potential to directly impact your level of exploration. Certain cities are known for their unpredictable weather patterns, and this must be kept in mind before choosing your travel destination. Possess a clear understanding of the weather conditions to avoid mishaps.

Visa requirements
The process to procure a visa is subject to constant change. The types of visas must be ascertained, and the relevant procedure must be adhered to depending on the duration of the visit. Thus, it is pivotal to know the latest procedural modifications that pertain to visa acquisition before framing an extensive travel plan.  

Now, let's assume you have considered the above but still the hassles will remain as the process of finding the right place based on your requirements is still laborious and time-consuming. This is where STYCH can help you as it offers updated, authentic and locally recommended information pertaining to both the famous & usual and also the underrated & hidden places to explore. The quality of the information allows you to make an informed decision before planning your trip.
As STYCH is a community, there is always a possibility of finding like-minded members travelling to the same destination to connect, share and make your trip more memorable. Next time, when you decide to travel, give STYCH a go as it will surely save you time & energy and perhaps give you options you didn't think existed before.
Impulsive travelling can be wild & amusing as long as things fall into place but not otherwise. Be a smart hodophile and utilize STYCH as your one-stop solution for all information requirements to plan your travel!
Our web app is live now @  https://stych.social and we have information to plan your travel in Bangalore. Check it out!
Feel free to let you know your thoughts here: https://stych.social/#feedback and if you would like to chat, please WhatsApp us at +91 8073420377!