Cities
From Baby Boomers To Gen Z - What makes them travel?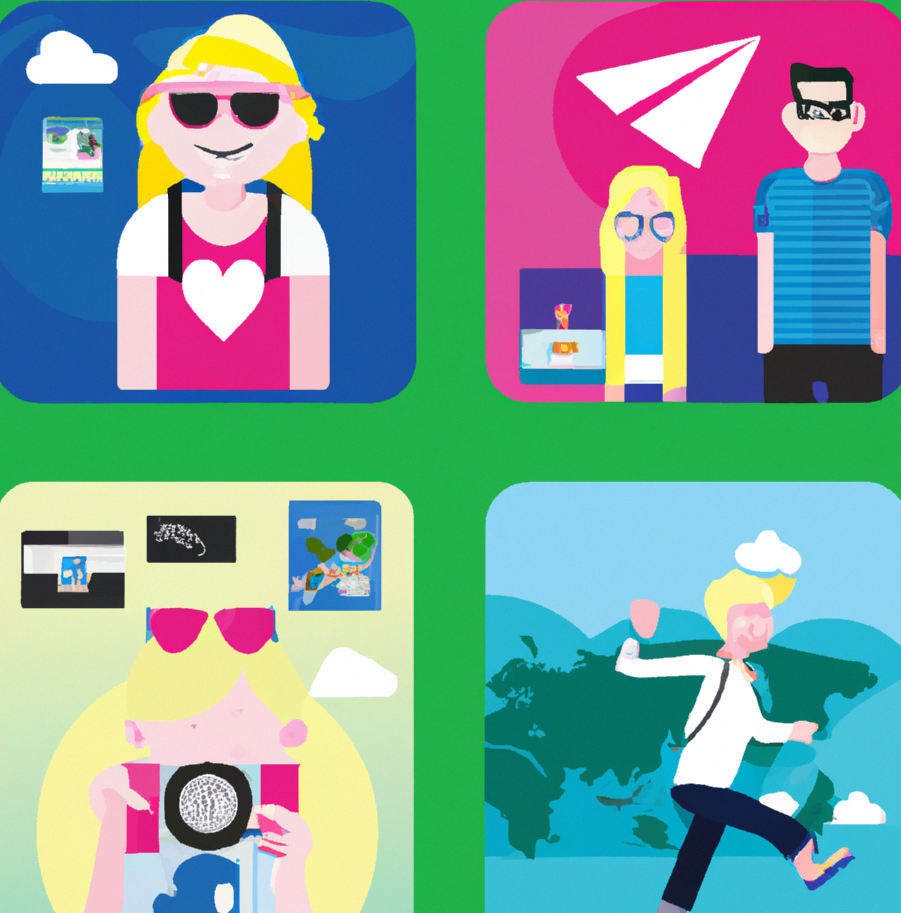 The word tourism has its etymological roots in the Greek word tornos and the Latin word tornare. It means a circle or movement around a circle. Young nobles belonging to European countries organized a grand tour to travel around Europe. The event is identified to be the first instance of what came to be called tourism. Since then, a lot has evolved, and the word "tourism" secures greater value today than it ever did before. The purpose of tourism in the 17th century was to understand art, history, and culture but today those are not the only reasons for the boom of tourism. People have several exclusive reasons to travel. Few of the many is to step away from the hustle and bustle of life, meet new people, have fun and experience a sense of independence. Just as the reasons for travel are many, so is the way in which people perceive travel. We, humans, have categorized ourselves into generations. Each generation has its distinct preferences, ideologies, and characteristics. This also applies to the realm of travel. Let us explore!

The Generations have earned inventive names that reflect their thought processes. They are:

Baby Boomers (1946-1964)
Baby boomers have seen it all. They are confident, self-sufficient, and profound. Their travel plans most often involve visiting their loved ones. Statistics state that 56% of baby boomers know the destination that they need to travel to without much persuasion in the form of advertisements. Baby boomers are also keen on visiting captivating travel spots for the purpose of leisure. They favour prior planning and choose to adopt a systematic approach while travelling.

Generation X (1965 – 1980)
Generation X comprises people who follow a fixed regime in order to shoulder responsibilities. They love to travel with their family and their vacations depend on the flexibility of their work schedule while they travel, they prefer to do it the easy way. Generation X has financial priorities and would like to know information that pertains to discount coupons and other perks that they can be privy to while travelling.


Millennials (1981-1996)
Millennials are also known as Gen Y, and they are the immediate beneficiaries of the technologically developed world. Resistance to hierarchical imposition, diverse thoughts about relevant issues and adaptability to change are vital characteristics that embody Gen Y. Statistics reveal that millennials allocate 30-35 days in a year solely for travel and they are witnessed to choose a fulfilling travel experience over luxury.

Generation Z (1997 – present)
Generation Z are tech-savvy, free-spirited and seek to make the best use of any opportunity. They are focused on creating distinctive identities that will help them shine in the long run. Gen Z is not ones who would be curtailed by boundaries. A structured itinerary does not guide their travelling journey as they prefer to explore places at their subjective convenience.


Though the expectations are diverse, there is a a common element does make its presence known. What is it? You may wonder.
Well, it is subtle yet necessary while travelling, and though each generation has preferences unique to themselves, they can never have an enriching travel experience without this vital element. You may have guessed it by now, it is flexibility and the information required for this flexibility.
Whether you are part of Gen Y or Gen Z, you will always look out for avenues to make your travel flexible. You seek flexibility to make the most out of your visit. Having said that there are not many options that you can choose from to make your travel flexible. Yes! There are certain agencies who can help you curate your itinerary but predominantly you are only exposed to popular tourist spots. But what if you wish to explore every nook and corner of a city. What would you do then?
The only option is to do the research and get all the information you want for the flexibility. This does take time & energy as there isn't no easy solution to this until now. We have tried to address this by providing the information required to make flexible travel plans. Using the procured information you can compile your own itinerary and visit at your convenience. While you visit, you can also use the socializing feature to meet like-minded members.
Next time, if you want information to choose your travel spots and make it flexible, give STYCH a try @  https://stych.social