Bangalore
Collection of Festivals of Bangalore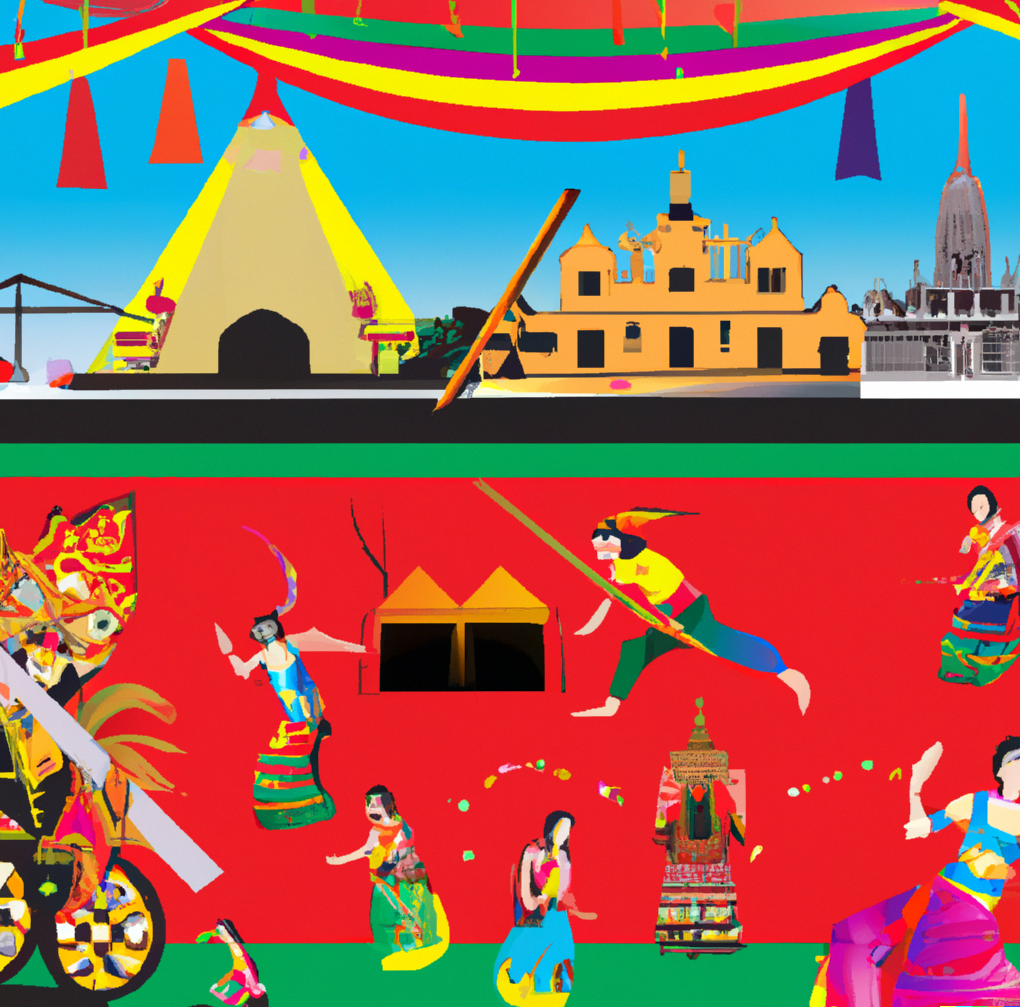 Are you looking for a unique way to experience the culture of Bangalore? Why not explore the vibrant festivals the city has to offer? From colorful carnivals to traditional festivals, the city of Bangalore is home to some of the most memorable events in India.
It is a major center of culture, with a range of festivals throughout the year. From the Kannada New Year festival of Ugadi to the grand celebration of Ganesh Chaturthi, the city has something for everyone.Let us explore the popular festivals held in the city.
Ugadi: Ugadi is an important festival in Bangalore. It marks the beginning of the Hindu lunar calendar and is celebrated on the first day of the month of Chaitra (March-April). It is a time for new beginnings and is celebrated with traditional customs and rituals. People often prepare special dishes, decorate their homes, and visit temples to offer prayers.
Ganesh Chaturthi: Ganesh Chaturthi is a 10-day festival celebrated in honor of Lord Ganesha. It is one of the most popular festivals in the city, and is celebrated with grand processions and offerings.
Karaga: This is a Hindu festival celebrated in April. It is a colorful procession of devotees carrying the Karaga, a pot filled with water and adorned with flowers.
Pattadakkal Dance Festival:This is one of the famous dance festivals conducted at multiple locations in Bangalore. It has been around since 7th century and has always been a major attraction.
Gowri Habba Festival: It is celebrated a day before Ganesh Chaturthi and an occasion for all the married women to worship goddess Gowri and pray for strength & courage. Honeyed meals and sweets are prepared at homes.
Gombe Habba Festival: The festival of dolls is celebrated in many homes during Navaratri. Each household picks a theme and decorates accordingly.
Ram Navami: This is a 10-day festival celebrated in honor of Lord Rama. It involves a number of rituals, including fasting, prayers and offerings.
Deepavali: This is the Hindu festival of lights, celebrated in October or November. It is a joyous occasion, celebrated with fireworks, sweets and decorations.
Tips for Enjoying Festivals in Bangalore
If you want to get the most out of your experience at a festival in Bangalore, there are a few tips you should keep in mind.
Make sure to dress appropriately. You should also be aware of the local customs, and respect them.
Don't be afraid to join in with the festivities. You can participate in the activities, such as dancing and singing, and enjoy the food and drinks.
Try to find out more about the festival before you attend. This will help you understand the traditions and customs associated with the festival, and make the most of your experience.
Make sure to explore the city. There are a number of interesting places to visit, and you can find out more about the culture of the city.
Whether you're a local or a visitor, you can find something to enjoy at these festivals. So why not explore the vibrant festivals of Bangalore and experience the magic of this incredible city? You can use the Stych app to find like-minded people to celebrate the festivals with you: https://stych.social
Bibliography
https://traveltriangle.com/blog/festivals-in-bangalore/
https://www.holidify.com/pages/festivals-in-bangalore-483.html
https://www.bengaluruonline.in/city-guide/amp/festivals-in-bangalore
https://www.universaladventures.in/travel-guide/festivals-in-bangalore